Download application form from our website; or

Visit us to collect the application forms; or

Request for sending the application form by post
Request Form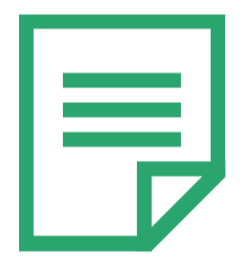 Online Form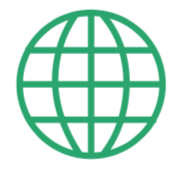 Collection of Application forms
►Period: Now to 5th November, 2020;
►Time: Monday to Friday 9 a.m. to 5 p.m.; Saturday 9 a.m. to 12 noon
Return of Application Forms
►Period: Now to 5th November, 2020;
►Time: Monday to Friday 9 a.m. to 5 p.m.; Saturday 9 a.m. to 12 noon
Return the Application Form in person or by post to
The Registry, 1/F., R. P., Kornhill Plaza N., 1 Kornhill Rd., H. K.
Documents Required
Copy of the Birth Certificate

Copy of Vaccination Card

1 Passport Photo (2" x 1"1/2)

1 Addressed Envelope (with $2 stamp)

Application Fee$40 in cash / cheque – payable to Kornhill Christian Anglo-Chinese Kindergarten"
Admission Criteria
We will interview for all the applicants

Interviews will be conducted on Saturday, 7th November, 2020
Please bring along your Interview Slip when interview

Individual interview will be arranged

Parents should accompany your child together for interview

(For non-Chinese speaking families) Preferably you are accompanied by a Chinese speaking person and in case of difficulty in arranging it.
Announcement Result
We will inform parents of the K1 admission results on or before Saturday, 19th December, 2020. Announcement of Admission Result by post and email.
*If parents cannot apply during the registration period for their child, we will arrange to have interview in person
Registration Arrangements
Parents should complete the registration procedures for their children from 7 to 9 January, 2021 ("Centralized Registration Dates") by submitting the "RC"/"AP" to the Kindergarten and paying the registration fee;

Three (3) nos. Addressed Envelopes (with $ 2 stamps) and write your child's name

Submit copy of Immunisation Record

Registration Fee: A.M. Class $970

Who

le Day Class $1,570

No refunds will be given after the registration fee $970 or $1,570. Parents are requested to cancel the application in person at our kindergarten to collect the RC
Applicants on the waiting list
Parents should complete the registration procedures for their child according to the specified date set by the school
Procedures of admission in person
We will inform parents in May, 2021 for books, stationery and miscellaneous fees to be paid

School uniforms to be purchased

Collect the School Notices and Student card
Orientation
We will inform parents in July, 2021 to introduce our school Missions, Objective and Curriculum

School bus service will be registered if applicable
Other information
We participate in the "Kindergarten Education Scheme" for free education

Education Bureau Admission to K1 guidelines:

English Version